To help caregivers (doctors, nurses, pharmacists) care for the most seriously ill infants, particularly newborns, hospitalised in intensive care and resuscitation units.
A – Assistance with prescription and decision-making
We focus on particularly complex treatment actions requiring a high level of expertise and technology: drug prescription and (enteral and parenteral) nutrition.
We make every effort to provide custom prescriptions of the best possible quality and we strive to eliminate drug-related errors that lead to overdosing (toxicity) or underdosing (ineffectiveness).
We also seek to maximise the growth of newborns by providing the tool enabling customised fine-tuning of their nutritional intake, following international recommendations as closely as possible.
B – Evaluation of prescription quality and clinical research
We encourage the comparing of practices between care services by providing users and academic research with a database of all prescriptions created through our Logipren tool.

Our internal standards in terms of quality and reliability are high: we strive for service delivery excellence.
Professionalism, availability and commitment are our guiding principles.
The second key component at Logipren concerns the human aspect: kindness, trust, respect and solidarity are a non-negotiable basis for joining the team! ?
The satisfaction of our clients results from these values, reported on regularly at all levels of interaction (commercial, software, technical support, training, pharmaceutical monitoring, etc.).

Charly will tell you about the company ?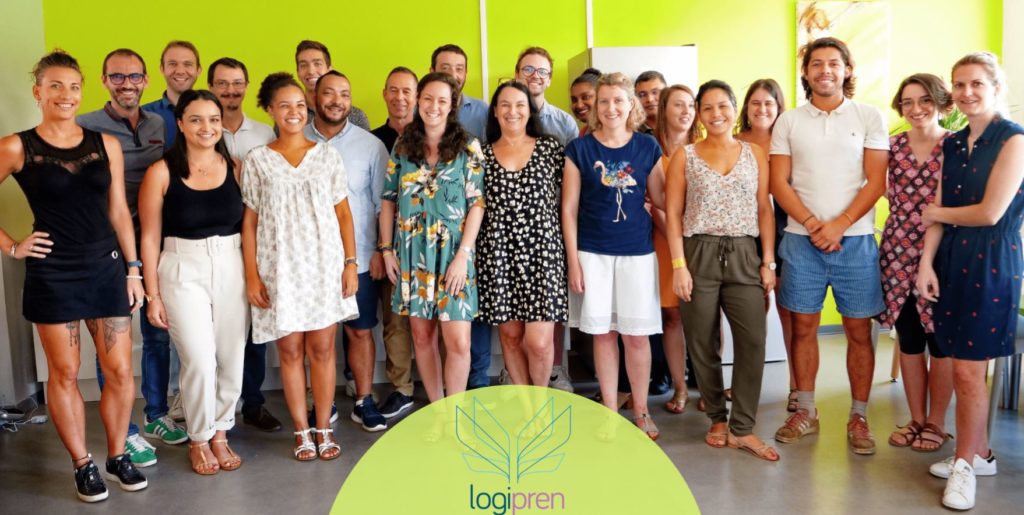 CEO/Scientific Director

Paediatric neonatologist

Company founder

Deputy CEO

Centrale Marseille Engineering School
Co-founder

Director computer architect


Institut Mines Télécom Lille engineer
Co-founder
Business Director

AgroParisTech engineer
Co-founder

Project Director


Pharmacist and engineer
ENS des Mines St-Etienne

Marketing Director



Bertrand
Development Manager

Marc
Assistant to the Development Manager

Maxime
Developer

Antoine
Developer

Pierre
Developer

Victor
Developer

Damien
Developer

Philippe
Developer

Fabien
Developer

Maxime
Functional Engineer
Héloïse
Functional Engineer
Audrey
Apprenticeship in Software testing

Pierre
Marketing Consultant

Guido
International Business Developer

Laure
International business developer

Natalia
International business developer

Johan
International business developer
Kendall
International business developer

Frédéric
International business developer

Ketty
Paediatric Nurse & Product Manager

Edouard
Product Manager

Claire
Regulatory Compliance Officer

Violaine
Product Quality Manager

Karine
Neonatologist Doctor

Isabelle
Neonatologist Doctor
Marc-Antoine
Pharmacist

Jérémy
Trainer - Consultant

Yohann
Trainer - Consultant

Aurélie
Trainer - Consultant
Nesrine
Trainer - Consultant

Yanira
Trainer - Consultant

Saloi
Trainer - Consultant

Antoine
Financial and Administrative Manager

Ophélie
Administrative and financial assistant

Edith
Administrative and financial assistant

Samuel
Support and Deployment Manager

Johan
Support and Deployment

Ana
Support and Deployment
Margaux
Support and Deployment

Simon
Statistician

Marie-Rose
Housekeeper