Dr Fabrice Decobert, Neonatologist
CENTRE HOSPITALIER INTERCOMMUNAL DE CRETEIL
The entire CHIC team is delighted with the software. Easy to use, extremely comprehensive, intuitive and fast, it also provides unparalleled prescription security. In addition, the Logipren team has been highly responsive to our enquiries from the outset, always available and always striving to improve.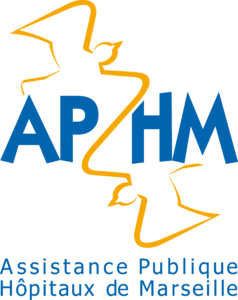 Ms. Florence Roy
NURSING COORDINATOR IN NEONATAL INTENSIVE CARE.
CONCEPTION HOSPITAL, ASSISTANCE PUBLIQUE HÔPITAUX DE MARSEILLE
We use Logipren in the neonatal resuscitation, neonatal intensive care, and conventional neonatology departments and the mother and baby unit at the AP-HM Conception Hospital.
The specific nature of the wing required precise and meticulous configuration to adapt optimally to treatments for premature babies.
This software has completely changed our department practices and has required a multidisciplinary adaptation. Thankfully, a few days of training and supervision within the department by the Logipren team have enabled a rapid and efficient assimilation.
We are still extremely cautious about using the software, continuing to use "the 5 Rs rule" to make our care safer. This software is in fact intuitive. It shows all the calculations and the drug preparation, which could lead us to be less vigilant, trusting in the software and ultimately drive us to think less out of convenience. But this is not the aim.
In summary, Logipren is a software that has been well accepted within the wing thanks to its implementation by the Logipren team and the perseverance of the contact doctors and nurses with the continuous learning pathway of the teams.
Laurine Bidet
Nursing staff in the Neonatology Department at Simone Veil Hospital (GHEM Eaubonne)
Logipren is a very user-friendly, intuitive, and easy-to-use software for nurses. What I particularly appreciate is that it truly saves us time. There is no slowness, and we can find information quickly.

Equipped healthcare institutions